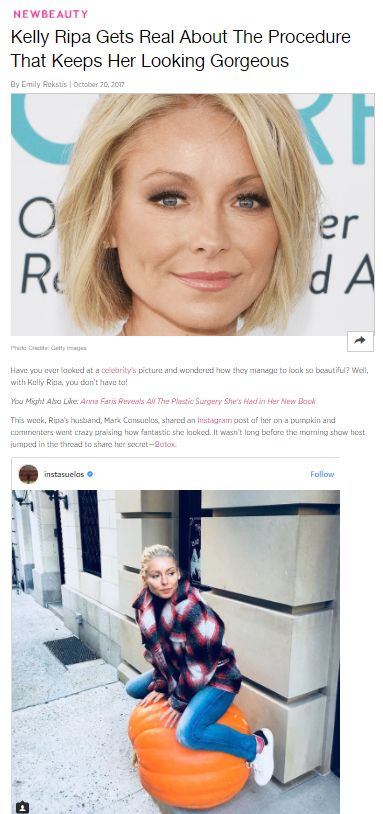 As seen on www.newbeauty.com:
This week, Ripa's husband, Mark Consuelos, shared an Instagram post of her on a pumpkin and commenters went crazy praising how fantastic she looked. It wasn't long before the morning show host jumped in the thread to share her secret—Botox.
"Honey, thanks for the shout out," she wrote. "The coat is from Isabel Marant for anyone who's asking, but it's a couple of years old. And for everyone saying such nice things, I just got Botox on Friday, and you just can't beat fresh Bo."
Learn more about Botox injections here.